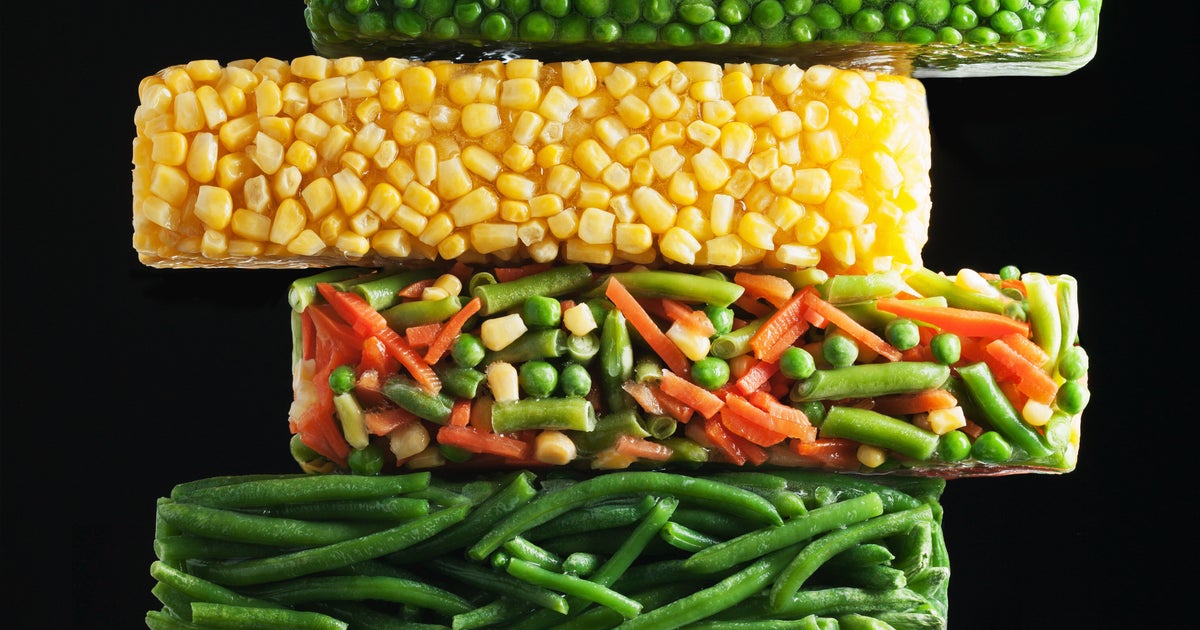 Chefs, a food scientist, and a nutritionist advise when frozen veggies will do the trick, and when you just have to go fresh.
Frozen vegetables can be a lifesaver when it comes to getting produce into your diet. They're usually cheap, you don't have to worry about using them up before they go bad, and in many cases, they're actually more nutrient-dense than fresh veggies.
That's because the vitamins and nutrients in fresh vegetables degrade with time spent in refrigerated storage, and unless you live in a temperate climate and eat mostly local produce, your food can take weeks to get from the farm to your house — and even then, you're probably not eating all your veggies the same day you buy them. Flash-freezing, however, preserves fruits and vegetables at peak ripeness and keeps more of their nutritional properties intact.
Frozen vegetables are super easy to toss into all kinds of dishes, but some recipes just aren't the same without fresh ones. We consulted with food experts including chefs, a food scientist, and a nutritionist for their advice on when frozen veggies will do the trick, and when you just have to go fresh.
Do: Mix into pretty much anything ― soups, stews, pasta, salads, etc.
"There is a saying around the chef world: 'Wait for peas to come into season, then use frozen,'" said Tiffany Swan, a chef and food scientist who has worked with brands like Starbucks and PepsiCo.
"This is because, unless you are harvesting them yourself or you have a good relationship with a farmer and know they are only hours from the field, the peas are going to be starchy and tough."
Our experts roundly gave frozen peas their stamp of approval for virtually any dish, even for salads or hummus. Because peas are blanched before freezing, Swan said, you can just thaw them out in the fridge overnight before using. If you're adding them to a hot dish like vegetable soup or pasta carbonara, add them in toward the end of the cooking process so they get heated through, but not mushy.
Do: Steam it, rice it, mix it into soups or stews
Don't: Salads or roasting
The pale cruciferous veggie is an "absolute yes to buying frozen," said Lexy Rogers, a chef, forthcoming cookbook author, and "MasterChef" Season 11 finalist.
"Cauliflower can be expensive in comparison to other veggies, and if you are steaming this veggie it will taste almost identical to its fresh sisters," she said. Rogers recommends using frozen cauliflower if you're steaming it as a side dish, grating and cooking it in a skillet for cauliflower rice, or adding it to soups.
However, optimal roasted cauliflower starts with fresh stuff ― if it's frozen, the moisture content will keep it from browning nicely. Dietitian and writer Elisa Bremner seconds this and adds that if you're planning to eat the cauliflower raw, such as in a salad, frozen won't cut it.
"Nothing beats a fresh cauliflower in season when they are sweet and crispy," Bremner said. "I use those raw in salads or roasted whole. Outside of the season, though, go with frozen."
via: Huffington Post